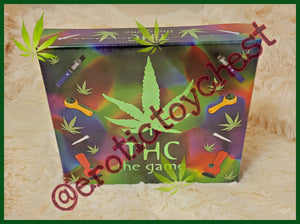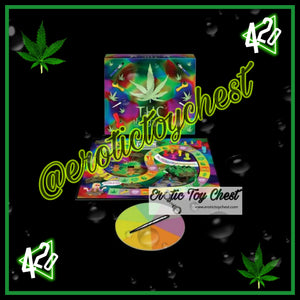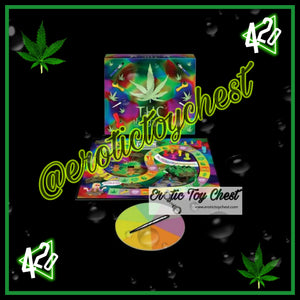 The Stoners 420 Game
This Stoners 420 Board Game is designed for people getting high while having some fun! Players spin and move around the board, completing dares, articulating challenging game twisters, and thumb wrestling. The dares are determined by players before the game starts and could be taking a shot or taking off a piece of clothing. Satisfaction guaranteed!
How to play:  Each player will roll the die and follow the directions on the game board. Be sure to have your favorite herbs while you play. 
Package Includes:  7.38 in. x 8.75 in. game board, a spinner, four game markers, and easy-to-follow game rules.
Adult sex games are a way to add a little something new and exciting to your bedroom activities. These games are also great for mature adult group gatherings and game nights. Sex games all lead to sex eventually, but as you play, these games can lead to uncontrollably climaxing. Play at your own risk!  
**No cannabis or THC items are sold through our company.
This is only a game, no items of such are included.**