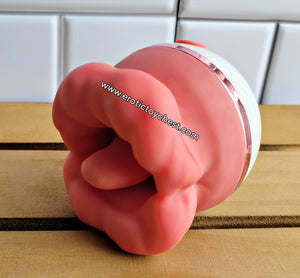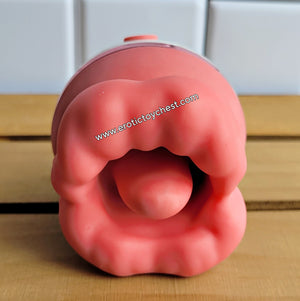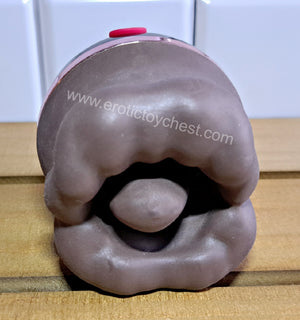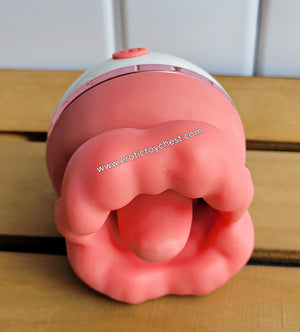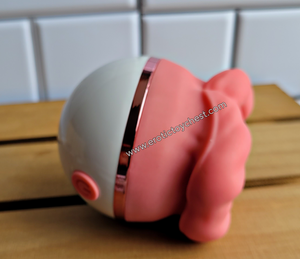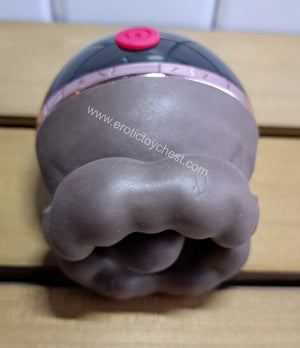 The Big Wet Mouth
The Big Wet Mouth is an oral sex suction and licking vibrator with large realistic lips and tongue. This vibrator mimics real oral sex and leaves you wanting more.
The vibrator has 5 different modes of tongue licking, from a subdued flirtation to a fiery rapid orgasm, each interspersed with a different sucking rhythm, truly allowing you to experience a clitoral orgasm with one sex toy. It also has 3 powerful suction modes.
This toy will bring you a lot of fun and pleasure. It feels just like the ring thing!
Instructions:  Charge the toy, using the USB Charge Cord provided, for a minimum of 2 hours prior to using the toy. Power the vibrator on/off by holding down the power button on the toy. You will start to feel its vibrations once it is turned on. Use the toy on any private area of the body that you choose to get you or your partner off, such as the nipples or clitoris. Always use lubricant (sold separately) to reduce any friction between you and your partner. Using lubricant will also increases slippery sensations and aide the toy to glide easier. Always turn the power off on the vibrator immediately after use. Clean the vibrator before putting it away. Avoid product exposure to direct sunlight or storage for prolonged periods above 100°F.
Cleaning:  Wash your sex toy by hand with a toy cleanser solution (sold separately), or with mild soap & water, using a damp washcloth (when cleaning, never let the toy sit in water or place under a water faucet or hose.). Clean your toy after each use and again before touching another person's genitals. Allow the toy air dry, and then immediately store in a safe and dry area, away from extreme heat or cold, and away from water. 
Color:  Pink & White, Chocolate & Black
Length:  3.2 Inches
Width:  2.8 Inches
Material:  Medical Grade Silicone + ABS
Package Includes:  Silicone Stimulator, USB Recharging Cable, and Product Instructions
**Item is Waterproof**