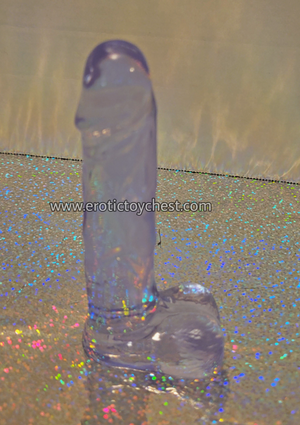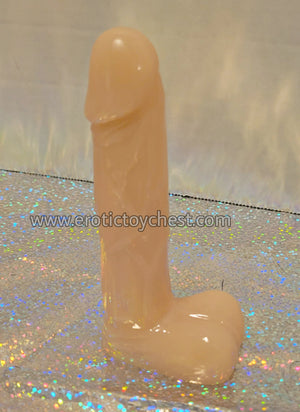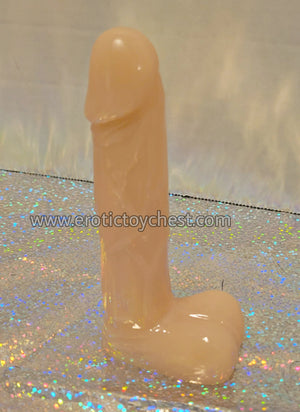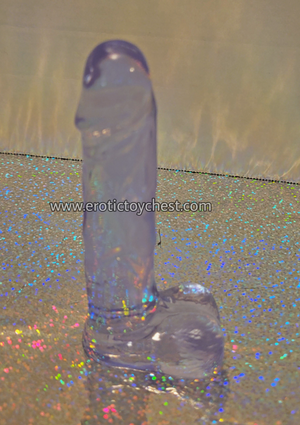 The Slick Shortee
The Slick Shortee Dildo is small, yet fun and enjoyable! A very soft and flexible dildo which is ideal for both him and her.
For him, the dildo should be placed on the perineum so as to stimulate and massage the prostate both directly and indirectly. Makes finding your P-spot a complete doddle!
For her, this dildo shaped toy can either be used as an anal butt plug or G-spot stimulator and it does wonders as a G-spot stimulator.
Smooth texture for easy entry, anatomically shaped for a perfect fit and the flared base allows for easy withdrawal. A must have dildo in your sex toy collection.
CLEANING: Wipe down your toy by hand, using a damp washcloth with a toy cleanser solution (when cleaning, never let the toy sit in water or place under a water faucet or hose.). Clean your toy after each use and again before touching another person's genitals. Let the item air dry, and then immediately store it away, unless it is a permanent part of your furniture collection, then it is fine to keep it out for use.

STORAGE:  Store this product in a safe and dry area, away from extreme heat or cold, and away from water. Avoid product exposure to direct sunlight or storage for prolonged periods above 100°F.
COLOR:  Nude, and Purple
LENGTH:  4.5 Inches
WIDTH:  .3 Inches
MATERIAL: Silicone, TPR
PACKAGE INCLUDES: 1 Dildo
WATERPROOF:  Yes
***Please seek all medical questions from a physician, for we cannot provide medical advice nor recommendations.***