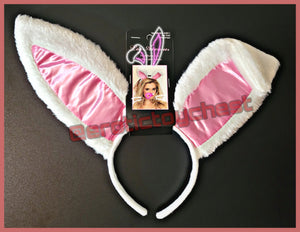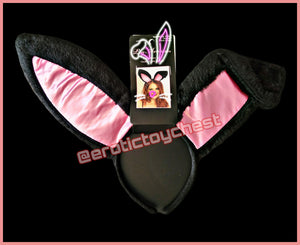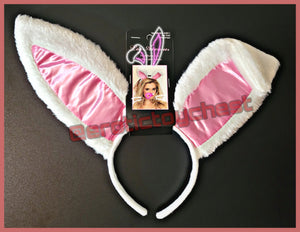 COSPLAY Erotic Bunny Ears
These Erotic Cosplay Bunny Ears Headband will instantly transform you into the cutest little rabbit in the enchanted forest. The adorable animal hair accessory has two plush faux fur ears and matching headband. With one sassy ear turned down, you'll be sexiest little bunny around.
Pair this animal ear costume headband with a little white dress or bodysuit, and possibly some face paint for the perfect furry sexy costume. Perfect for Halloween, Easter or theme costume parties and Cosplay.
How To Wash:  Hand wash cold. Do not machine wash this item. Do not bleach. Drip dry Do not iron.
Size:  One Size Fits All
Color:  Black & Pink, White & Pink
Material:  Polyester, Cotton
Package Includes:  One Bunny Headband
**Do Not Wash**