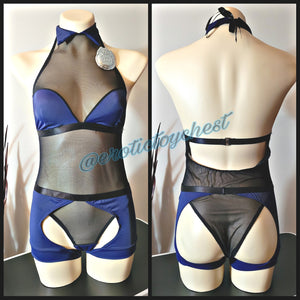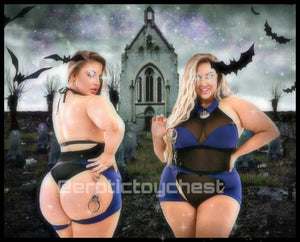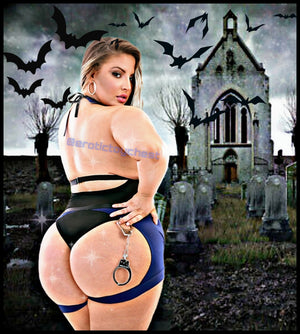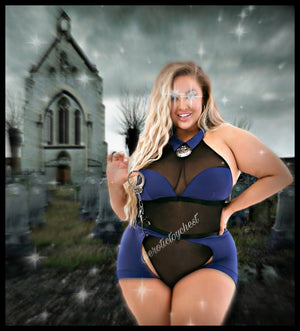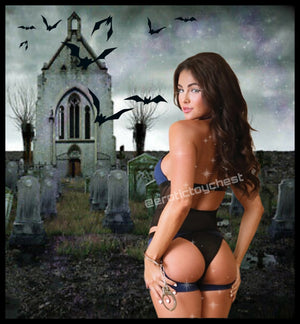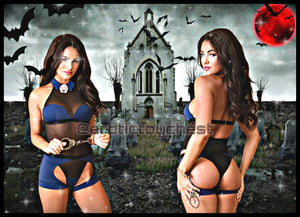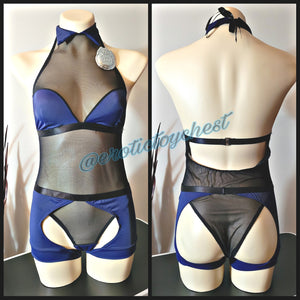 COSPLAY Cheeky Police Costume (Plus Size Available)
The Cheeky Police Cosplay Costume is a four piece set which includes handcuffs, a police badge, a sheer teddy, and thigh/butt lifter. Very comfortable to the body and easy to slip on and off. You can also wear the teddy without the rest of the costume pieces. 
Great Cosplay costume, but also can be worn for Halloween and special events. Enjoy the badge and handcuffs. Very charmed and dangerous!
QUEEN 1X/2X:  (Size:  14-18, Bust: 40"-46", Hips: 44"-49")
Color:  Navy/Sheer Black
Material:  80% Nylon, 20% Spandex
Washing Instructions:  Hand wash separately in cold water. Do not bleach. Flat dry.
Package Includes:  Halter Teddy with Removable Badge, Cutout Shorts & Handcuffs 

**Hand wash cold, line dry. Do not bleach, iron or dry clean**