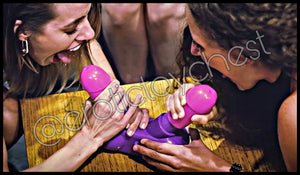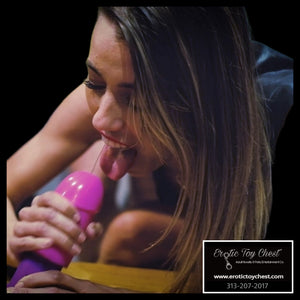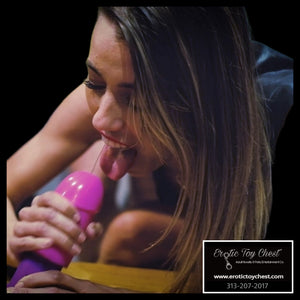 The Cum Catcher The Game
This hilarious dual pump action Cum Catching Game is like nothing else you've seen and the perfect party piece for girls night out, birthdays, bachelor and bachelorette parties and other fun-filled events.
How To Play:
Before you begin, pour liquid into the hole positioned between the two shafts. We advise water, but any "safe to consume" liquid can also be used. The object of the game is to pump the penis as quickly as possible to be the first player to squirt their opponent in the face, or mouth, and be declared the fastest wacker!! Then, pass it on to the next contenders. Basically the fastest player to jack if off good and make it explode in their opponent's face is the winner!! **Hit the RESET button after each play**
Play on teams, and groups, as long as there are two or more players, you're ready to play! Let the games begin!! Fill it up and start pumping, be quick though, or you'll get a face full!!
Players:  2 Players at a time
Colors:  Purple/Pink
**GAME RULES CAN ALWAYS BE MODIFIED TO BE PLAYED TO YOUR RULES!!**