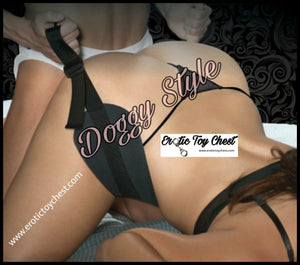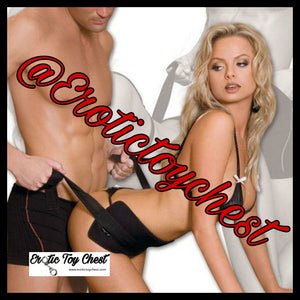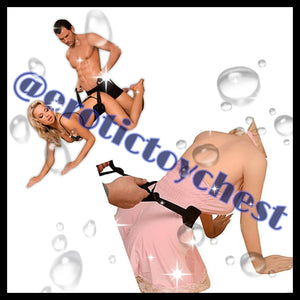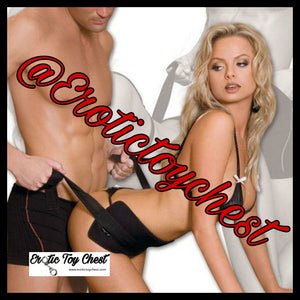 Face Down Ass Up Straps
Maximize pleasure for both parties during doggy-style sex with this position aid for a better angle! Increases G Spot stimulation and creates deeper, stronger penetration.
More intense angle makes it easier to hit the G Spot, and allows for deeper penetration and stronger strokes in and out of your private area. Padded for her comfort during intercourse. 
The Doggy Strap fits easily around your partner's waist and hips, leaving you to hold the ends. This leaves her ass and hips elevated at a unique angle, making it more likely for you to hit her G Spot than if she was just on her knees alone. This helps take some of the weight off her knees and lower body to give her a more comfortable and pleasurable experience, while also making her feel even tighter!
These straps give you greater control during sex than EVER before. Yank on the straps when you thrust in, you can slide in so much deeper and stronger than before.
 Cleaning:  Wipe down your bondage set by hand, using a damp washcloth with a toy cleanser solution. Never let the bondage set sit in water or place under a water faucet or hose. Clean your set after each use and again before touching another person's genitals. Allow it to air dry, and then immediately store in a safe and dry area, away from extreme heat or cold, and away from water.
Color:  Black
Length:  32.5 Inches
Width:  3 Inches
Material:  Faux Fur/Cotton