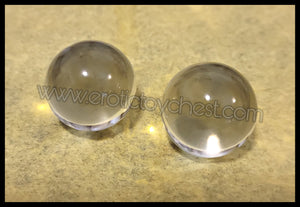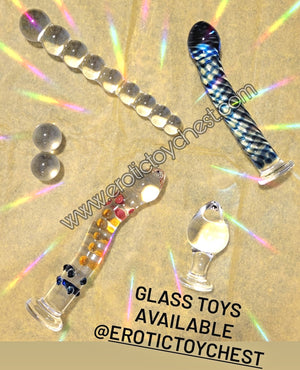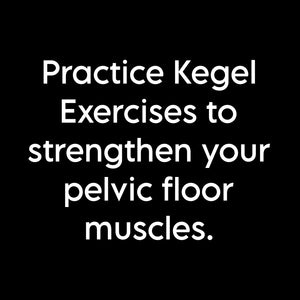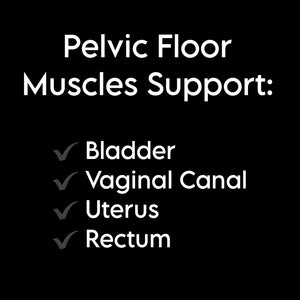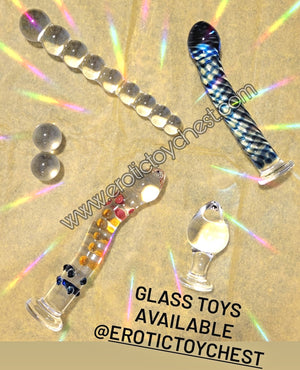 The Lover Glass Kegel Balls
Give your lover a sweet surprise with these glass Kegel Balls, AKA Ben Wa Balls! These glass Kegel Balls are great for Kegel exercises. The Glass Kegel Balls is a reliable assistance for tightening the vaginal muscles and pelvic floor. These glass spheres are smooth, sleek, and easily maintained. Made of hand crafted borosilicate glass, so they are temperature resistant and easily sterilized. They are durable, non-porous, allergy safe, and suitable for use with any type of lubricant.
Get Tight
Get Stronger
Prevent Prolapse
Stop Leaks
VAGINAL KEGEL EXERCISES
Have you ever leaked a little bit whenever you laughed too hard? Or on your morning run? Or just sneezed? Sometimes it's a few small drips and sometimes it can turn into a small stream. If this sounds like you, you may be suffering from Stress Urinary Incontinence (SUI). There are plenty of contributing factors into why you may be experiencing leaks. Some examples are past surgeries, being overweight, smoking habits, and pregnancy. These examples are all factors that could be causing them. The good news is that you're not alone. An estimated 15 million adult women experience light bladder leaks in America alone. Consult a physician for more information.
Kegels are exercises to strengthen vaginal muscle masses in the pelvic floor. The Kegel Balls are meant to simply assist with this exercise and help you to practice easier. Here is a step-by-step guide to perform Kegels properly and effectively:
Locate the muscle- The best way to locate the correct muscle is to go to the bathroom and stop urination mid-stream.  Pay attention to the muscles you engage to do this; those are the pelvic floor muscles we're meant to engage.
Test Your Squeeze - If you're comfortable, test to see if you're engaging the right muscles with your fingers (you should feel yourself contract).
Hold it- Squeeze the muscle for 5 seconds, release for 5, and repeat. Once you have the practice of it down, Kegels are an easy addition to your daily routine. You can do them anywhere, anytime!
Cleaning:  Wash your sex toy with a toy cleanser solution (sold separately), or with mild soap & water, using a damp washcloth (when cleaning, never let the toy sit in water or place under a water faucet or hose.). Clean your toy after each use and again before touching another person's genitals. Let the toy air dry, and then immediately store in a safe and dry area, away from extreme heat or cold, and away from water.
Color:  Clear
Diameter:  1.2 Inches
Material:  Borosilicate Glass
**Item is waterproof**