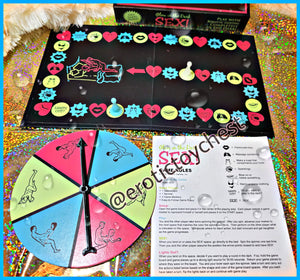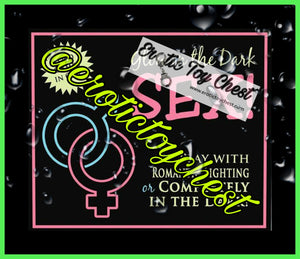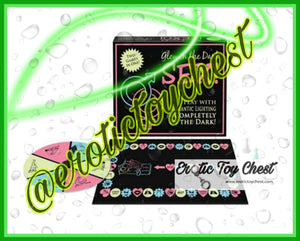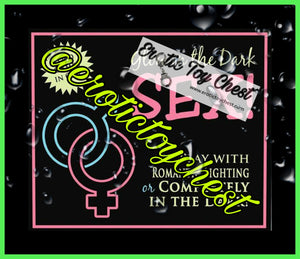 The Glow in the Dark Sex Game
Engage in an exciting and intimate experience with two games in one! As you move around the board and perform sexy foreplay activities, you can switch the atmosphere by flipping off the lights. These activities can vary depending on the lighting situation, adding a new level of fun and excitement to your darkroom playtime.
Adult sex games are an excellent means of spicing up one's bedroom or group activities. They offer an exciting new way to explore physical and mental pleasure with others. While not all sex games result in intercourse, they can bring about intense sensations that can heighten arousal and lead to climax. 
How to play (full instructions is included with the game):  Each player will roll the die and follow the directions on the game board. The first person to reach the end, wins a sex position. Game glows in the dark so turn off the lights for ultimate fun! 
Package Includes:  Game board, game spinner, game markers, game instructions.