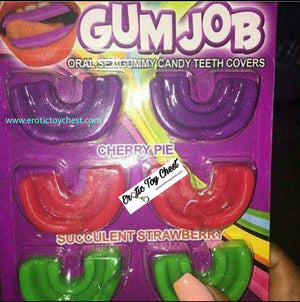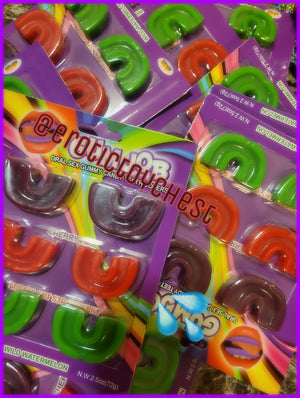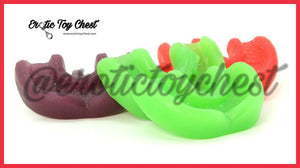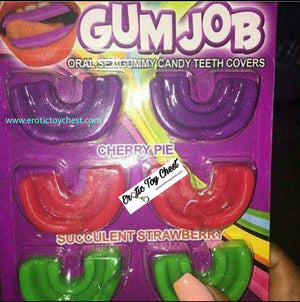 BJ Gummy Teeth Covers
Give your partner the ultimate BJ with this Oral Sex Gummy Candy Teeth Covers! These great tasting candy teeth covers are easy to fit over any size teeth and taste orally delicious! Prevents the giver from biting the receiver!!
You will be sure to bring your partner to their maximum orgasm when you wrap your lips around him in these sexy candy oral treats!
DIRECTIONS:  Place it on the base of your teeth/grill (top or bottom or both!). Perform oral sex as normal. The faster you go and wetter your mouth get, the quicker the gummy teeth are no longer visible! Unless your slow stroke can beat the challenge!! Enjoy the delicious flavor while enjoying your mate's reactions and enjoying the moment! Prevents from biting!!
SIZE:  One Size Fits All 
FLAVORS:  Cherry Pie, Succulent Strawberry, Wild Watermelon (Product is Edible)
INGREDIENTS:  Glucose Syrup, Sugar, Water, Gelatine (Beef), Malic Acid, Sodium Citrate, Mold Release Oil (Palm Oil), Artificial Flavor, Preservative (Potassium Sorbate), Artificial Colors:  FD&C Red40, FD&C Red3, FD&C Yellow5, FD&C Blue 1, Titanium Dioxide.