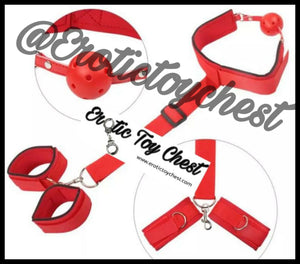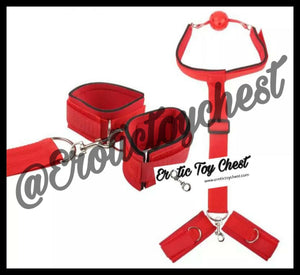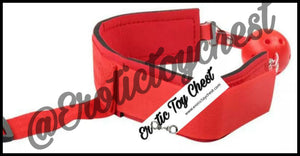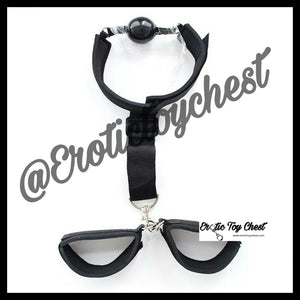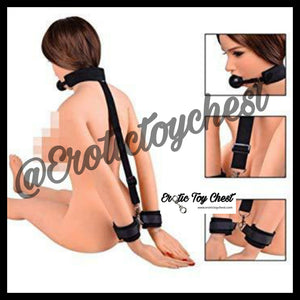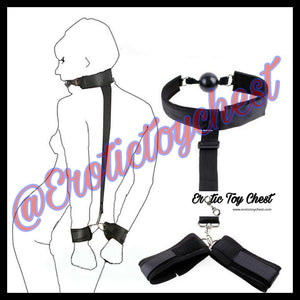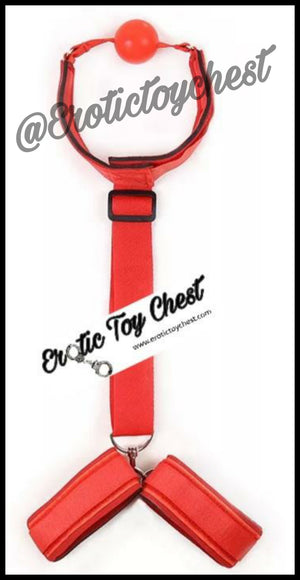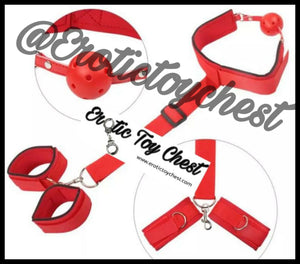 Drooling Ball Gag & Wrist Restraint
A ball gag is a ball made of silicone material. It is connected to a strap that wraps around the wearer's head. When in the mouth, the ball sits behind the teeth. Very comfortable and has some slight cushion for biting. While the wearer can still be heard, they can't speak with the ball gag in place.
While wearing a ball gag, you are able to grunt and make noises, however you are not able to speak.  The wearer will drool, which is the spontaneous part of wearing the gag. Your punishment is taking everything your mate is sexually providing without saying a word.
The mouth is a private, sensitive body part, and surrendering control over it is a kind of restraint more intimate even than binding the hands and feet. Enjoy watching your mate drool all over the ball spontaneously while you aide them to reaching an orgasm. The ball gag is a great addition for your sexual activities.
Cleaning:  Wipe down your bondage set by hand, using a damp washcloth with a toy cleanser solution. Never let the bondage set sit in water or place under a water faucet or hose. Clean your set after each use and again before touching another person's genitals. Allow it to air dry, and then immediately store in a safe and dry area, away from extreme heat or cold, and away from water.
Color:  Black, and Red
Material:  Silicone Ball Gag, Nylon Neck Collar, Cuffs & Straps, and Metal Buckles
Size:  Adjust straps to fit all sizes.  
Package Includes: One Set (Cuffs, neck collar, and ball gag are all attached as one set)
Mouth Gags and Handcuffs can also be purchased separately.