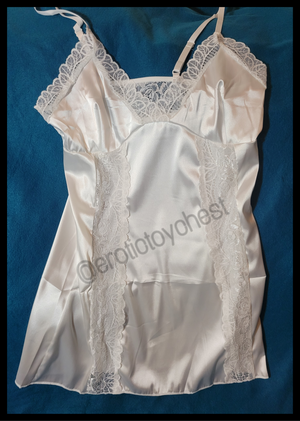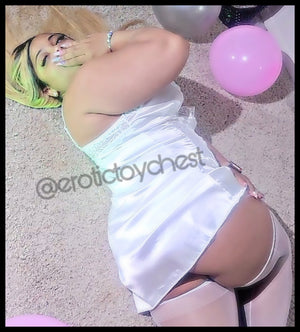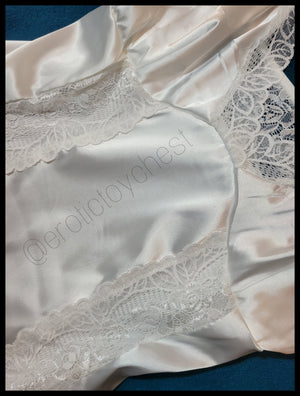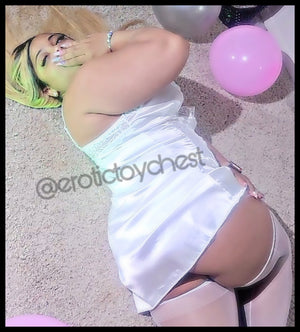 The Sakeena Satin Gown
The Sakeena Satin Gown is very elegant. Comfortable and soft to the skin. Shiny satin glow, great for a relaxed night alone or with your mate. 
Lingerie sets are a special addition to any wardrobe. It's nice to have a gorgeous set waiting in your closet to pull out on a special occasion or night with your significant other, but many lingerie sets make great everyday wear, too! 
Size:  M (8-12), L (14-18) has some stretch
Color:  White
Pattern: Lace
Material:  Satin, Nylon
Package Includes:  Gown and Thong
**Hand wash cold, line dry. Do not bleach, iron or dry clean**