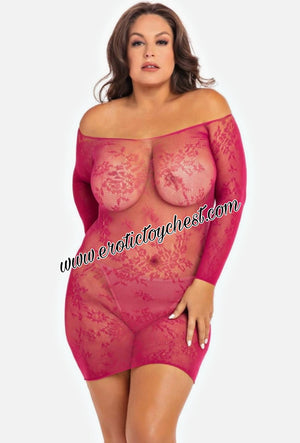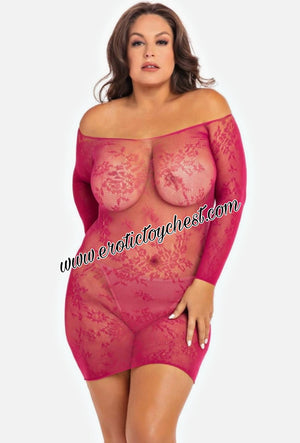 Off-Shoulder Night Dress
Stop and smell the roses in our simple, stretchy, long-sleeve floral lace off-shoulder mini dress. This transparent lace shows off your curves and everything underneath. Ideal for in your face sex appeal or more subtle layering.
Lingerie sets are a special addition to any wardrobe. It's nice to have a gorgeous set waiting in your closet to pull out on a special occasion or night with your significant other, but many lingerie sets make great everyday wear, too! 
Sizes:  S/M (0-12),  M/L (12-16), stretches wide & comfortably
Colors:  Black, and Sangria
Pattern: Lace, Floral, Off-Shoulder
Material:  93% Nylon, 4% Spandex
Package Includes:  One Dress
**Hand wash cold, line dry. Do not bleach, iron or dry clean**
**G-string pictured on model not included**