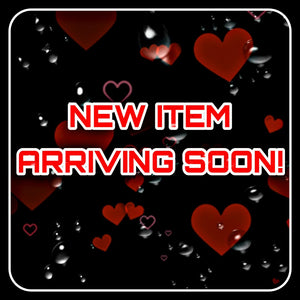 Oral Sex Booster Delight Spray
Just a spray and lick away! Get more out of oral pleasure with this lingering sweet strawberry flavored oral sex booster delight spray, which heightens your sensual experience. A sexy, deliciously flavored spray created specifically to enhance the oral experience for both playmates. The oral delight spray is creative, enthusiasm boosting, and completely unisex pleasure. It instantly adds a layer of fruity sweetness to the desired area.
Cooling, flavored, moisturizing, and easy to apply, the spray is strawberry flavored to make oral sex a tasty treat a must have for givers and receivers alike. 1 fluid ounce pump spray bottle.
How to Use:  Apply 1-2 sprays directly into your mouth, on the tongue, or onto the desired area of the body of your mate. Edible to lick and suck right onto your partner's private parts. Use as needed for oral pleasure. Replace the cap of the product immediately after use. Avoid product exposure to direct sunlight or storage for prolonged periods above 100°F. Do not use past expiration date. 
Size:  1 oz. 
Flavor:  Strawberry, and Mint
Ingredients:  Water (Aqua), Propanediol, Flavor (Aroma), Xantham Gum, Sucralose, Hydroxyethylcellulose, Citric Acid, Colloidal Silver, Red 40 (CI 16035) No Parabens, Glycerin, or Sugar added. 
**Product is Edible**