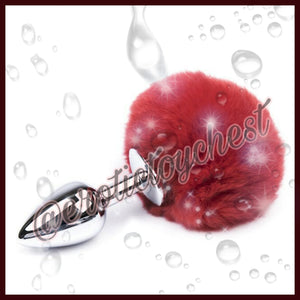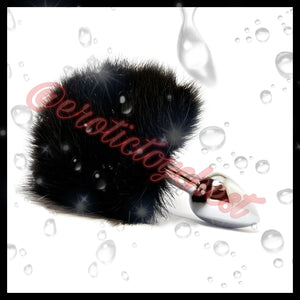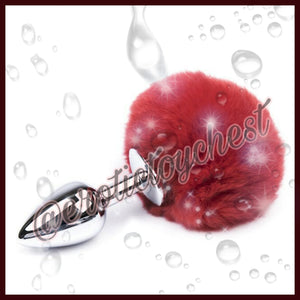 The Rabbit Tail Butt Plug
Take a walk on the wild side and get in touch with your inner animal with this ultra-sexy rabbit tail anal plug. The semi-flexible anal plug is slender enough for a beginner, and ample to satisfy an experienced user. It features a tapered design with an accommodating neck for comfort. With the addition of a beautifully bushy rabbi tail that feels amazing against the skin.
This rabbit tail anal plug is guaranteed to bring a sense of animalistic fun and play to your love life. Erotic foreplay has never been this visually pleasing! Easy to insert and clean. 
Plug Measurements: 
Length:  6 in. 
Width:  2 in. 
Color: Black & Red
Material:  Silicone, Faux Fur