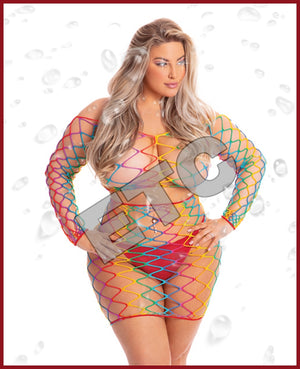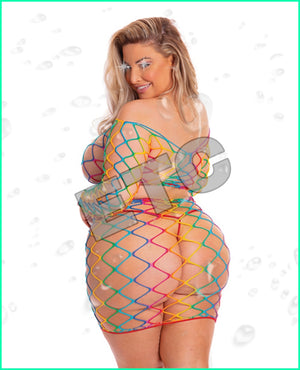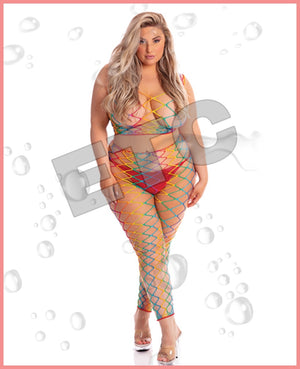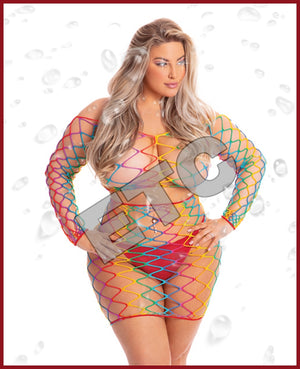 The Amaya Rainbow Set (Plus Size Available)
These Amaya Rainbow two piece sets comes in two styles:  Skirt and Top, Pants and Top!
These sets are very comfortable for the bedroom, or for that special photo shoot or exotic dance night. Very stretchable material. Don't worry about it fitting too tight. Wear the skirt/pants & top sets outdoors with nipple pasties and thongs if you dare! Wear the bodysuits with a nice pair of jeans and heels! Great for Pride theme festivals and parades as well!
Lingerie aides a person's confidence and their ability to enjoy sex and enjoy feeling physically, spiritually, and emotionally close to their partner during sex. Lingerie spices up the bedroom festivities especially with your romantic partner. Lingerie is meant to be comfortable and sexy. It is for every woman of every shape and size.
SIZE:  Small - Large (90-160 lbs.), and Queen (160-240 lbs.)
COLORS:  Rainbow
MATERIAL:  Nylon, Spandex
PACKAGE INCLUDES:  Top & Bottom Piece (2 Pieces Total)
**Hand wash using cold water. Do not bleach, iron or dry clean. Drip Dry.***