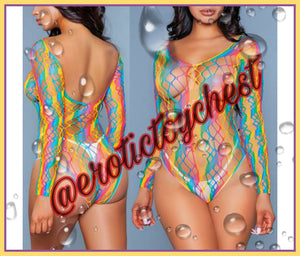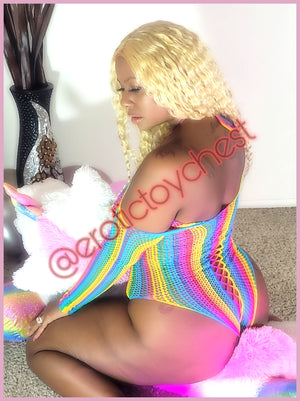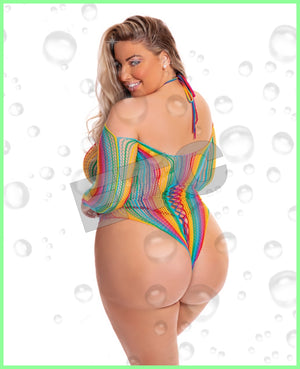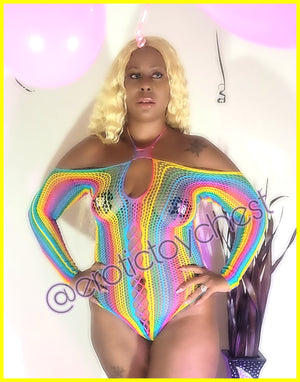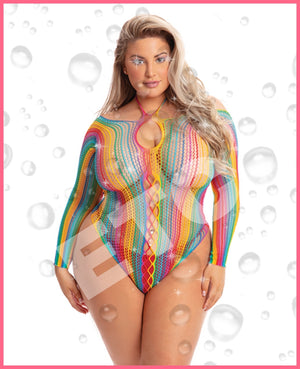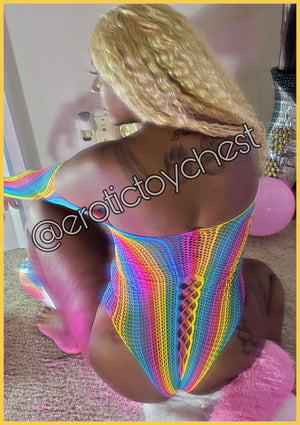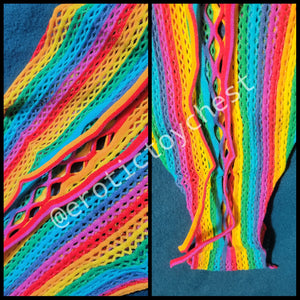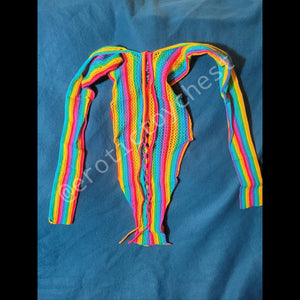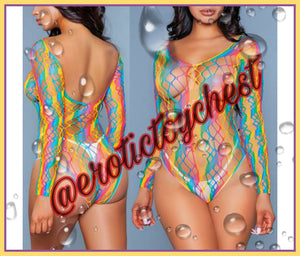 The Raunchy Rainbow Fishnet Bodysuit (Plus Size Available)
This Rainbow Slanted Stripes & Mid Arm Length Bodysuit is comfortable and sexy. For the bedroom, or for that special photo shoot or exotic dance night. 
Lingerie aides a person's confidence and their ability to enjoy sex and enjoy feeling physically, spiritually, and emotionally close to their partner during sex. Lingerie spices up the bedroom festivities especially with your romantic partner. Lingerie is meant to be comfortable and sexy. It is for every woman of every shape and size.
Styles:  Wide Net, Drawstring Neck
Size:  S/M (90-140 lbs.), L/XL (140 - 200 lbs.)
Color:  Rainbow
Material:  Nylon Spandex
**Hand wash cold, line dry. Do not bleach, iron or dry clean**