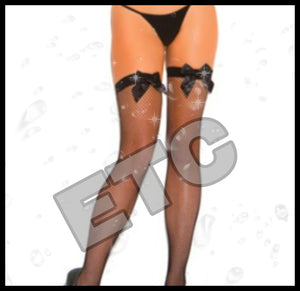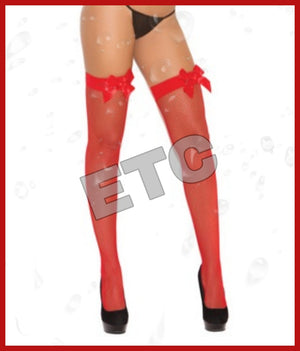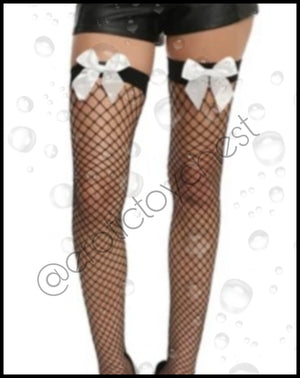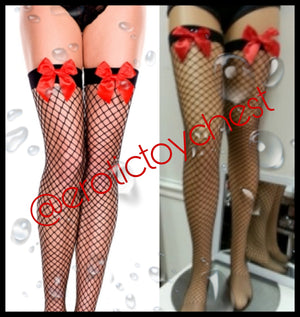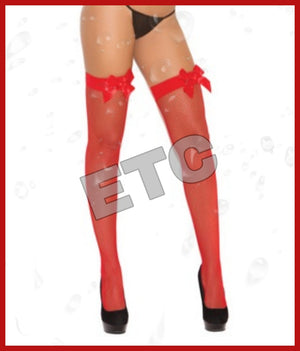 Satin Bow Fetish Fishnet Thigh Highs
These Fishnet Thigh Highs, topped off with a Satin Bow, are a sexy addition to your favorite intimate lingerie or costumes. These sexy fishnets are sure to get your partner in the mood for a night of passion.
Lingerie sets are a special addition to any wardrobe. It's nice to have a gorgeous set waiting in your closet to pull out on a special occasion or night with your significant other, but many lingerie sets make great everyday wear, too! 
Size:  Regular (90-180 lbs.) Has some stretch
Colors (Net/Bow):  Black/Black, Black/Red, Black/White, Red/Red, and White/White
Material:  Nylon, Spandex
**Hand wash in luke-warm water, line dry. Do not bleach, iron or dry clean**