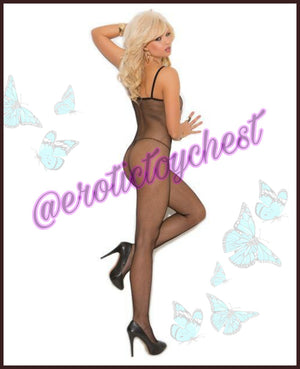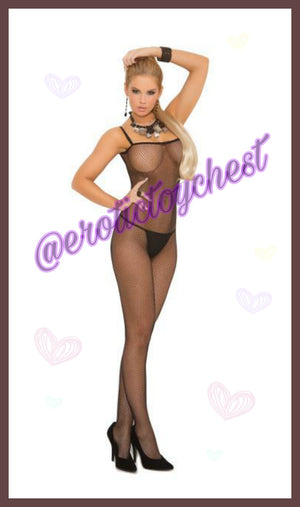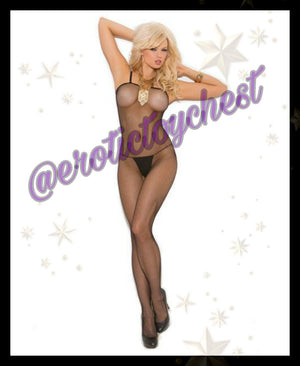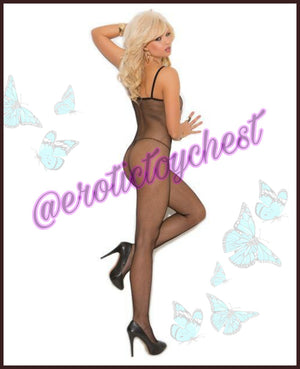 The Kinky Jenise Fishnet Bodystocking (Plus Size Available)
Seamless fishnet body stocking with open crotch.
Lingerie aides a person's confidence and their ability to enjoy sex and enjoy feeling physically, spiritually, and emotionally close to their partner during sex. Lingerie spices up the bedroom festivities especially with your romantic partner. Lingerie is meant to be comfortable and sexy. It is for every woman of every shape and size.
ONE SIZE: 
Height:  4'9 in. - 5'11 in.

Weight:  90 - 160 lbs.
QUEEN SIZE:  
Height:  4'11 in. - 6 ft.

Weight:  160 - 240 lbs
Color:  Black
Material:  100% Nylon
**Hand wash in luke warm water, line dry. Do not bleach, iron or dry clean**