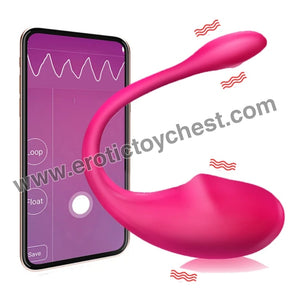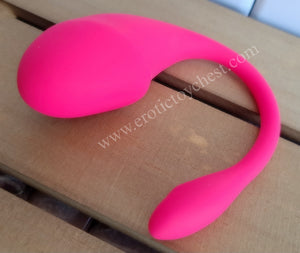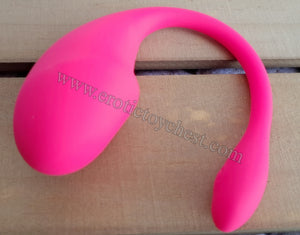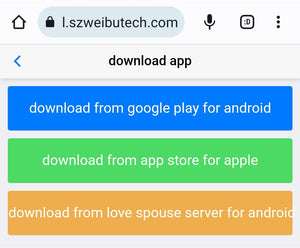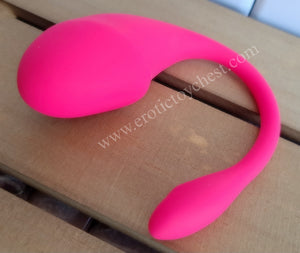 The Date Night Wet Whale (Vibrating Undies/Ladies)
ANDROID USERS:

 

 Choose the blue button to download the app.

 

(recommended)
IPHONE USERS:  Choose the green button to download the app.
Can you hold the moan?! Serious question because our Date Night Vibrators will definitely have you moaning! The Date Night Wet Whale is a 10 Frequency App Controlled Bluetooth Vibrator. This vibrator can be used with our without the Bluetooth app, but in order to control another person using the toy, you have to download the app. 
The toy is meant for the thicker end to be inserted into the private part of your choice (anal, vaginal, etc.). The bumpy tip has a realistic version of a penis head. The toy will assist with putting more pressure on your G-Spot or prostate which results in even more intense, and deeper orgasms! It's very powerful, yet very silent and soft to touch. Let your partner control the intensity, speed, and all highs and lows from anywhere!   

Using the Bluetooth app, the toy can be used just about anywhere. It has a strong built in antenna to support it's functions. (Example:  You can be in Chicago, IL, USA and your mate is in the state of California, USA)
Use it in the bedroom, in the shower or hot tub (yes they are waterproof!), on a date at the dinner table, with friends on a vacation, and many more! The adventures this toy will bring to you and your mate is incredible! Kinky, freaky, intimate, and fun all in one!
How to use:  Let the toy charge for at least 2 hours prior to use. The indicator light will flash when charging and stay on after fully charged. Turn on the vibrator by holding the one-touch power button for two seconds Insert the thicker end into the vagina or anal. Use the phone app to control the vibration speeds. Always use lubricant (sold separately) to reduce any friction between you and your partner. Using lubricant will also increases slippery sensations and aide the toy to glide easier. Always turn the power off on the toy after use. Clean the toy before putting it away. Avoid product exposure to direct sunlight or storage for prolonged periods above 100°F.
Cleaning:  Wash your sex toy with a toy cleanser solution (sold separately), or with mild soap & water, using a damp washcloth (when cleaning, never let the toy sit in water or place under a water faucet or hose.). Clean your toy after each use and again before touching another person's genitals. Let the toy air dry, and then immediately store in a safe and dry area, away from extreme heat or cold, and away from water. 
Length:  8.3 Inches
Width:  1.5 Inches
Color:  Pink
Material:  Silicone
Package Includes:  1 Vibrator, 1 USB Charge Cord, and Product Instructions
Vibrating Undies are traditionally known to include underwear. To date, the toys are now more advanced with worldwide technology. Underwear is not included with this item, however, we do recommend for underwear to be worn when using this toy to support your comfort. Be sure to view all of our Vibrating Undies , and decide which one is best for you and your mate!