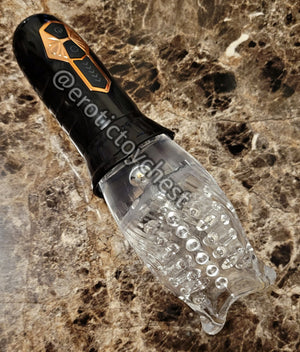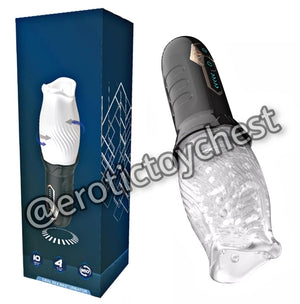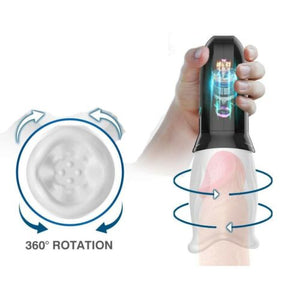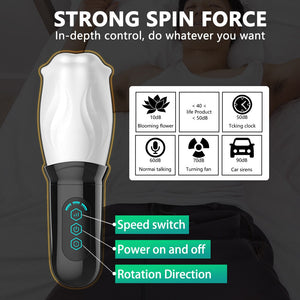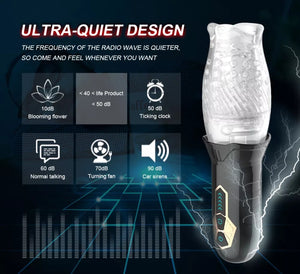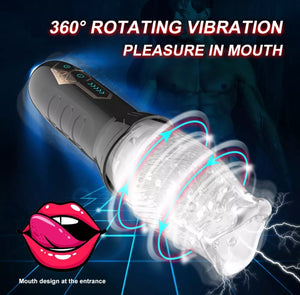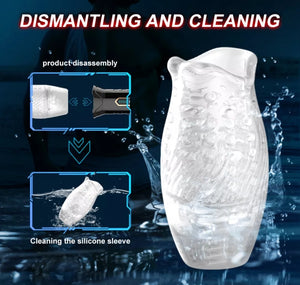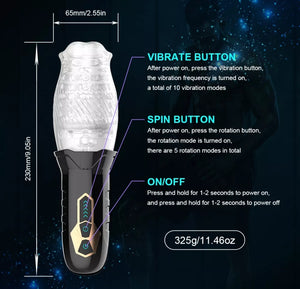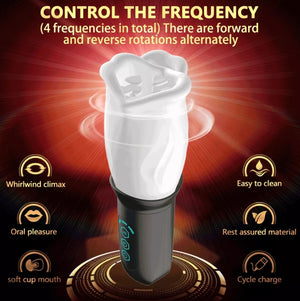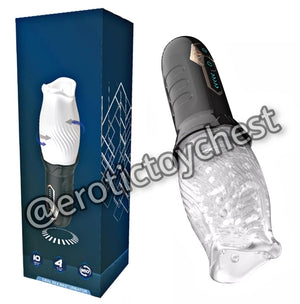 The Goat 360
Let the passion and pleasure reach a higher climax with the assistance of The Goat 360 ! The Goat 360 aides the penis with bigger size, stronger strength, and harder in appearance! It is a rotating and vibrating penis masturbator that provides your penis head and shaft intense pleasure. The Goat 360 has a cup design that really works the nerve endings all around the head.
This toy provides pleasure for both the man and woman by increasing intimacy, and by improving stamina with a firmer penis that will satisfy your partner. This toy has five 360 degree rotating speeds and ten vibrating speeds. Topped with an intimate mouth design, it is easy to use and feels great on the skin.
Rechargeable with USB charging cable, included. 100% Waterproof for use in shower or bath
How to use:  Power on the vibrator with the one touch button by holding it down for 3-5 seconds. Press it again and you will start to feel its vibrations. Use the other buttons to control the speed of the masturbator. Insert on the penis head and work your way down the penis with long or short strokes. Always use lubricant (sold separately) to reduce any friction between you and your partner. Using lubricant will also increases slippery sensations and aide the toy to glide easier. Always turn the power off on the toy and unplug any cords immediately after use. Clean the toy before putting it away. Avoid product exposure to direct sunlight or storage for prolonged periods above 100°F. Able to charge anywhere with a USB port such as a phone charger, computer, in the car, etc.  
Cleaning:  Wash your sex toy with a toy cleanser solution (sold separately), or with mild soap & water, using a damp washcloth (when cleaning, never let the toy sit in water or place under a water faucet or hose.). Clean your toy after each use and again before touching another person's genitals. Let the toy air dry, and then immediately store in a safe and dry area, away from extreme heat or cold, and away from water. 
Length:  9.5 Inches
Width:  2.3 Inches
Color:  Black/Clear
Material:  Medical Grade Silicone + ABS
USB Charge Cord Included. Item is Waterproof.