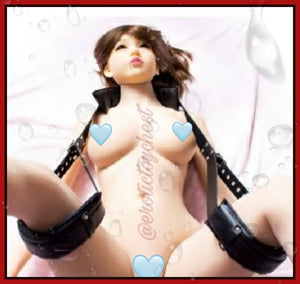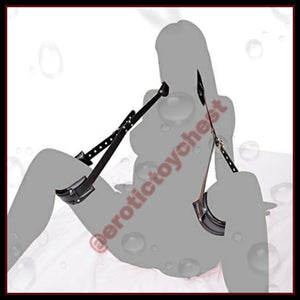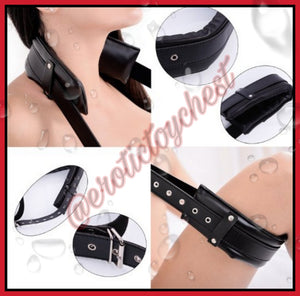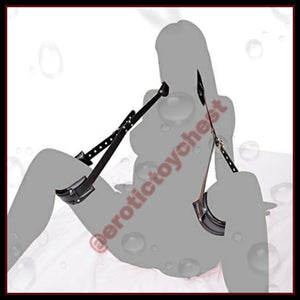 The Spreader
Maximize pleasure for both parties during sex with this sex position aid for a better angle! The Spreader helps to increases G Spot stimulation and creates deeper, stronger penetration. More intense angle makes it easier to hit the G Spot, making it more likely for the dominant partner to make her p*ssy gush! 
The Spreader is very erotic and sexy for couples to play and experience fun and pleasure. It is meant to give you greater control during sex than ever before. Providing a more comfortable and pleasurable experience while keeping those things apart. The restraints easily fit around your partner's neck and thighs, padded for her comfort. Has adjustable straps to fit any size. Straps help to support the neck and thighs, leaving the thighs spreaded apart. Try different positions if you dare!
Cleaning:  Wipe down your bondage set by hand, using a damp washcloth with a toy cleanser solution. Never let the bondage set sit in water or place under a water faucet or hose. Clean your set after each use and again before touching another person's genitals. Allow it to air dry, and then immediately store in a safe and dry area, away from extreme heat or cold, and away from water.
Size:  Adjustable straps to fit all sizes. 
Neck Cushion: 
Color:  Black
Length:  14 Inches
Width:  3 Inches
Material:  Faux Leather, Cotton Cushion
Leg Straps:
Color:  Black
Length:  38 Inches
Width:  3 Inches
Material:  Faux Leather, Cotton Cushion