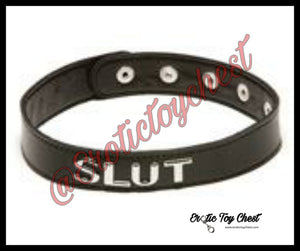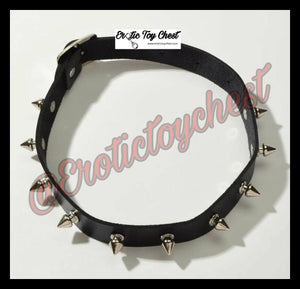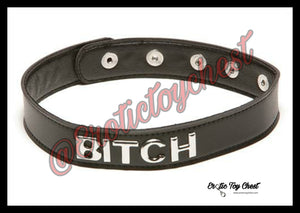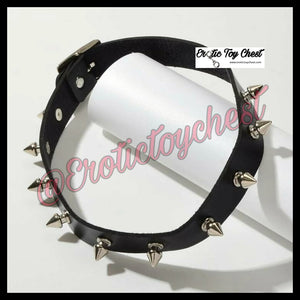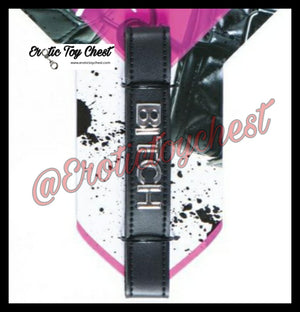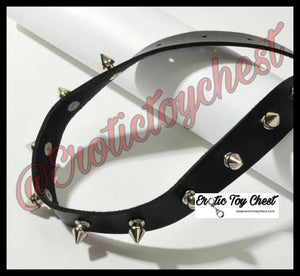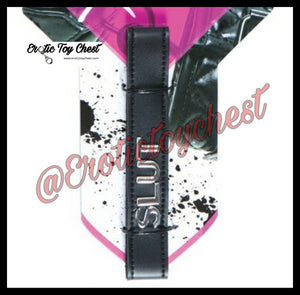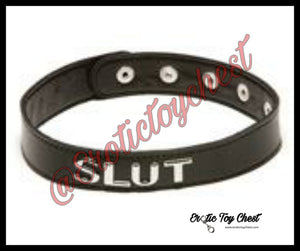 Naughty Neck Chokers
Get it just the way you or your partner likes it with these naughty neck collars. Spice things up in the bedroom and explore the world of bondage by adding this collar to your bedroom routine.
Adjustable, with 5 snaps, this collar can fit any size.
Cleaning:  Wipe down your bondage set by hand, using a damp washcloth with a toy cleanser solution. Never let the bondage set sit in water or place under a water faucet or hose. Clean your set after each use and again before touching another person's genitals. Allow it to air dry, and then immediately store in a safe and dry area, away from extreme heat or cold, and away from water.  
Size:  One Size Fits All
Color:  Black with platinum letters and button snaps
Material:  Leather
**Hand wash cold, air dry. Do not bleach, iron or dry clean**