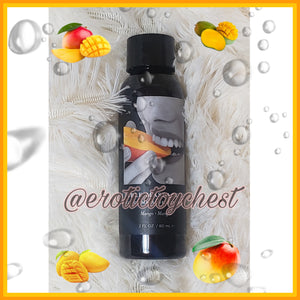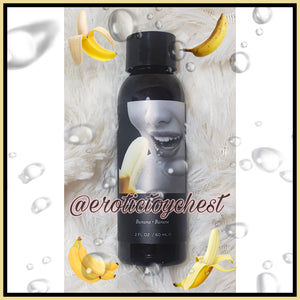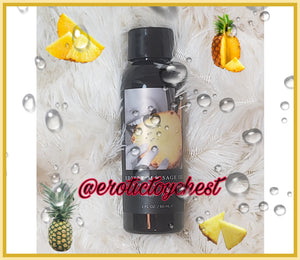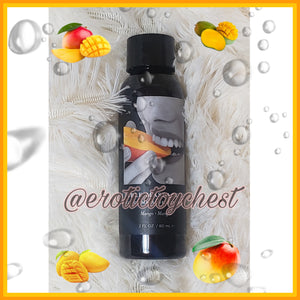 Edible Vegan Massage Oils
Our Edible Vegan Massage Oils includes benefits of bonafide skincare and professional slip, with a bit of flirtatious flavor. 100% natural blend of skin oils includes several nutrients to provide a slick, professional glide. This Massage Oil absorbs to moisturize and condition your skin, without any greasy residue.

Renewing hydration and giving the skin a long lasting youthful looking glow. Good for soothing dry, parched skin. It absorbs quickly and provides moisture for long periods of time. Hemp seed oil has high levels of Omega 3 and 6 Essential Fatty Acids which nourish and protect the skin. Triggers the production of collagen in the skin which helps it stay smooth and rejuvenated. It easily absorbs into the skin and is an excellent moisturizer. Rich in powerful antioxidants and helps smooth fine lines and wrinkles.
How to Use:  Apply a small amount around the body part which you are massaging. Rub in the oil and don't forget to lick it off of your partner! The massage oil is edible and it tastes so good. You'll enjoy the taste while you please your mate. Your mate will enjoy your energy and feel. Close cap of the product immediately after use. Avoid product exposure to direct sunlight or storage for prolonged periods above 100°F. Do not use past expiration date. 
Size:  2 oz.
Flavors:  Banana, Mango, and Pineapple
Ingredients: Prunus Amygdalus Dulcis Oil, Vitis Vinifera Seed Oil, Prunus Armeniaca Kernel Oil, Cannabis Sativa Seed Oil, Persea Gratissima Oil, Sesamum Indicum Seed Oil, Flavor, Rosmarinus Officinalis Leaf Oil, Tocopherol, Aroma (Flavor), and Linalool

**Edible. Lickable & 100% Vegan**